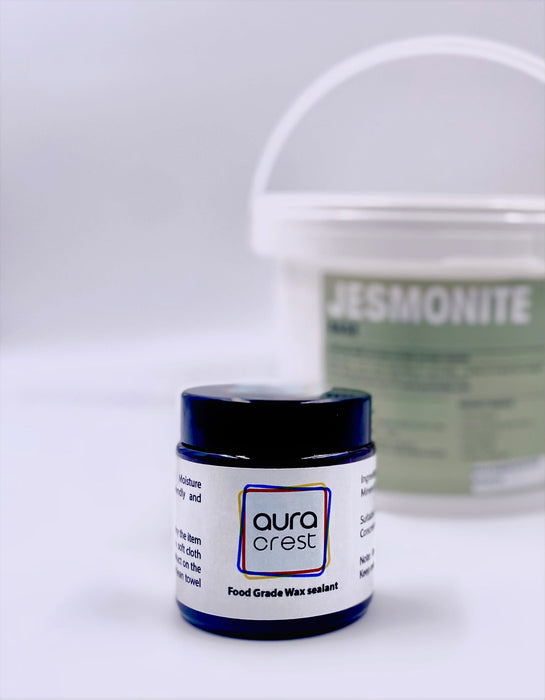 Food Grade Beeswax Sealer/Sealant for Jesmonite AC100
Save

0

%
Save %
Original price
Dhs. 59
-
Original price
Dhs. 59
Non-toxic Food Grade Beeswax Sealer for Sealing Jesmonite and Wood.

Auracrest Sealer is a 100% natural ingredients sealer which you can seal your creations, protect them from staining and give them a nice shiny finish.

This blend is made of 100% locally sourced beeswax and edible mineral oils.
Perfect for sealing Jesmonite Ac100

It is made from no VOC, non-toxic, natural ingredients and has been tested successfully in our items for more that a year. It leaves no yellowish residue when applied properly and gives a subtle beeswax scent.

Easy to apply:

Apply the wax with a clean, lint free cloth until you have your desired result and then let dry allowing it to penetrate the pores of your item.
For best result apply a second coat and subsequent coats every few months to retain the shine.

Also recommended for wooden items such as cutting or charcuterie boards.

Comes in 100ml Glass Jar
Store at room temperature.