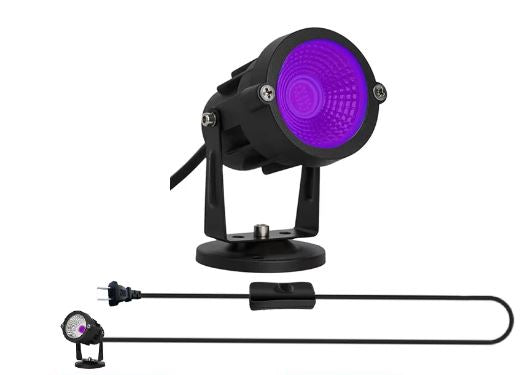 UV Resin Curing Light
Sold out
Original price
Dhs. 108
-
Original price
Dhs. 108
UV Resin Curing Light 
1.UV LED Lamp uses 405nm UV LEDs to quickly cure 405nm UV resin prints, which can effectively cure items in less time than usual. Note: It cannot be used directly to cure liquid resins, nor can it cure silkscreens.
2.The resin can be cured within 10-15 seconds within 5 cm of the lamp. NOTE: Thicker parts will take more time to cure. 

3.Due to the strong UV output, please protect your eyes when using this lamp.

4.Application: UV curing, resin curing (SLA DLP printing curing). This light can be used for DIY curing packs or handheld applications.